Federal Circuit to TTAB: Consider All Dupont Factors in Likelihood of Confusion Analysis
The Federal Circuit recently reminded the Trademark Trial and Appeal Board that when analyzing whether a likelihood of confusion exists between two marks, it must consider all likelihood-of-confusion factors for which there is record evidence.
The case concerned Guild Mortgage Company's ("Guild Mortgage's") application to register the GUILD MORTGAGE COMPANY mark, covering mortgage banking services: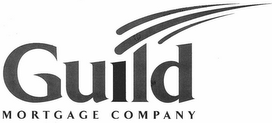 The Examining Attorney refused registration based on a likelihood of confusion with the registered mark GUILD INVESTMENT MANAGEMENT, covering "investment advisory services." The thirteen factors set out in In re E. I. DuPont de Nemours & Co. are typically examined in any analysis of likelihood of confusion:
Similarity of the marks;


Similarity and nature of the covered goods and services;


Similarity of established trade channels;


Conditions under which, and buyers to whom, sales are made;


Fame of the prior mark;


Number and nature of similar marks in use on similar goods;


Nature and extent of actual confusion;


Length of time during, and conditions under which, there has been concurrent use without evidence of actual confusion;


Variety of goods on which a mark is or is not used;


Market interface between applicant and the owner of the prior mark;


Extent to which applicant has a right to exclude others from use of its mark;


Extent of possible confusion;


Any other established fact probative of the effect of use.
Here, the Examining Attorney found that confusion was likely because the marks, nature of the services, and trade channels were all similar. The Board affirmed.
On appeal to the Federal Circuit, Guild Mortgage argued that the Board had failed to address its argument and evidence directed to factor eight: the "length of time during and conditions under which there has been concurrent use without evidence of actual confusion." Specifically, Guild Mortgage had submitted the declaration of its President and CEO, stating that Guild Mortgage and Guild Investment Management had coexisted in the same geographic market, Southern California, for over forty years without any evidence of actual confusion.
The Federal Circuit reversed. The Court found that although the Board stated it had considered the factors for which there was argument and evidence, its opinion did "not mention factor 8, let alone address Guild Mortgage's argument and evidence directed to that factor." Further, the fact that Guild Mortgage and Guild Investment Management's services were similar and move in similar channels of trade was also relevant in assessing whether the absence of actual confusion indicates a likelihood of confusion. Because these arguments weighed in favor of finding that confusion was not likely, the Court found the Board's error was not harmless. The Court did not say what weight the evidence should be given, only that it was error not to consider it.
The case is In re Guild Mortgage Company, Case No. 2017-2620 (Fed. Cir. Jan. 14, 2019).